We Strive to Give Your Concrete Floors a Quality Restoration
---
Free Quotes and Estimates
We Provide Longevity and Customer Satisfaction to Our Clients
Family-Owned-and-Operated Since 1992
Transformative Concrete Restoration and More in Longmont, CO
Keep your floors beautiful and strong with solutions from PREMIER FLOORING. We're the experts on concrete restoration in Longmont, CO, as well as installation services for a wide range of concrete flooring styles. We take care of everything necessary to preserve the structural integrity and appearance your concrete surfaces. From applying protective epoxy coatings to adding new decorative finishes; we do it all.


Contact us today to explore the possibilities for your concrete or to request a free estimate for your residential or commercial project. We look forward to transforming your interiors and exteriors from the bottom up.
Request a free estimate or quote today.
Call (303) 651-0479
Extensive Concrete Capabilities
Whether you need to restore your food-grade facility flooring or add a splash of color to your garage, we can do it. Our professionals have the experience and equipment needed to handle any concrete restoration or enhancement project. Some of our specialties include:
Seamless Commercial Epoxy Flooring

s

Polyurethane Sealing

USDA-Approved Food Processing Plant Flooring

FDA-Approved

Medical Marijuana Flooring for CBD Manufacturing Facilities
However, our complete capabilities extend much further. No matter what style of concrete floor your need in your home or facility, we will ensure that it is properly sealed and ready for use. Additionally, we can add unique colors or designs with our decorative concrete services to make your property stand out. Reach out today to learn more about the work we do and see examples of our past projects.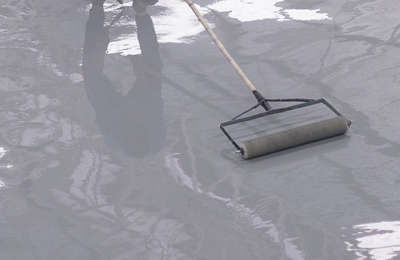 Contact
Phone:
(303) 651-0479


Hours of Operation:
Monday - Sunday, 7:00 a.m. - 7:00 p.m.

After-Hour Appointments and Emergency Services Available

Service Area:
Boulder, Weld, and Larimer Counties, including the Cities of Firestone and Boulder, as well as Denver

Call for Special Promotions